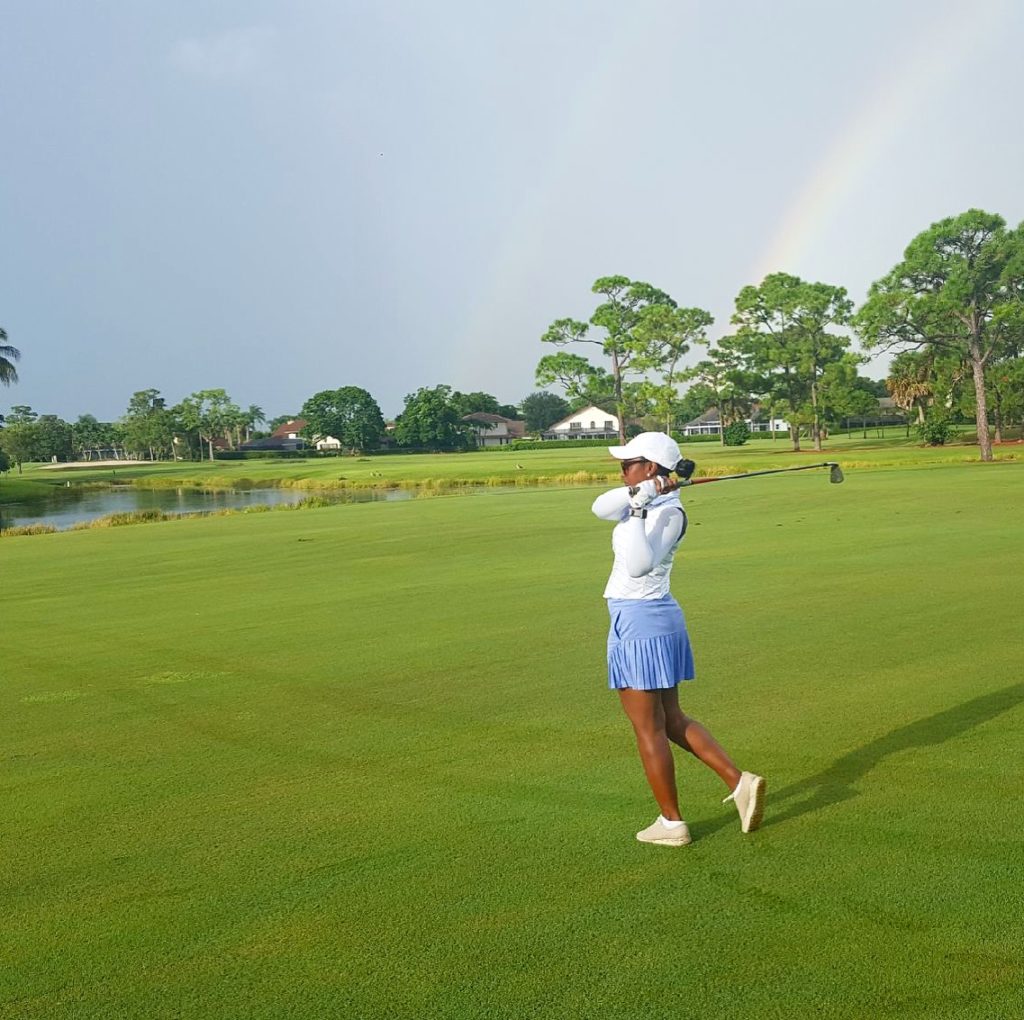 IN-18 holes of golf, what could you learn about a person? What would a person learn about YOU?
Imagine being invited to play at a golf fundraiser and the most difficult client is in your group, how should you spend the time? Use a five-hour round to deliver the ultimate pitch and show your character. We teach you how to use your soft-skills to advance your career.
I'm LJ and networking transformed my career. As a former Technology Project Manager and Senior Business Analyst on Wall Street, I used networking to get my work done. The secret is Project managers do not really have authority, we use influence. In golf, relationships are formed on the course, and in those moments, opportunities arise. I design and deliver events, panels, and training programs for executives, associates, and students to help business professionals master the art of networking and how to use golf as a development tool.
Use your soft-skills and close deals anywhere, especially on the golf course with IN-18.
IN-18 LLC is a professional development company founded to help people reach their greatest potential. Our focus is on soft-skill awareness, development, and improvement. Through executive coaching, team-building events, and professional development training, we teach people how to leverage soft-skills to advance their careers. Our mission is simple,teach professionals how to excel. We train corporations, industry affinity networks, Employee Resource Groups (ERGs), collegiate academic programs, the places where mastering relationships is critical.
IN-18 teaches people how to use golf for purposeful networking, self-promotion, self-awareness, and provides a way to practice diversity in thought and inclusion. How do you interact with managers, peers, subordinates, and company leaders? Training talent improves employee retention and helps develop the skills of their talent pipeline.
Closing the Deal
Beyond sales, IN-18 understands that professionals aspiring to climb the corporate ladder need to be equipped with soft skills. We like to use Golf as a tool because it requires participants to communicate, use interpersonal skills, practice discipline, demonstrate respect for the environment, peers, and oneself.

---