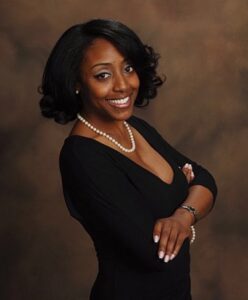 OUR SERVICES
EXECUTIVE COACHING
INDIVIDUAL / TEAMS / SMALL GROUPS
DIVERSITY, EQUITY, INCLUSION COACHING
LEADERSHIP DEVELOPMENT
TEAM BUILDING
PROJECT MANAGEMENT
STRATEGIC PLANNING
Use your soft-skills to advance your career, even on the golf course with IN-18.
IN-18 LLC is a professional development company founded to help people reach their greatest potential. Our focus is on soft-skill awareness, development, and improvement. Through executive coaching, team-building events, and professional development training, we teach people how to leverage soft-skills to advance their careers. Our mission is simple,teach professionals how to excel. We train corporations, industry affinity networks, Employee Resource Groups (ERGs), collegiate academic programs, the places where mastering relationships is critical.
IN-18 teaches people how to use golf for purposeful networking, self-promotion, self-awareness, and provides a way to practice diversity in thought and inclusion. How do you interact with managers, peers, subordinates, and company leaders? Training talent improves employee retention and helps develop the skills of their talent pipeline.
Closing the Deal
Beyond sales, IN-18 understands that professionals aspiring to climb the corporate ladder need to be equipped with soft skills. We like to use Golf as a tool because it requires participants to communicate, use interpersonal skills, practice discipline, demonstrate respect for the environment, peers, and oneself.
---