Meet Our CEO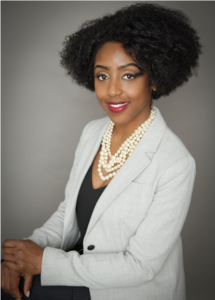 MY STORY
When I began my career in Technology, I always felt that I had more to offer. Even though I was passionate about the projects, I never felt like I found my calling and my purpose in life. I was waiting for a sign from God that I should do something else, not realizing the signs were always there. Throughout my career, I always made time to mentor others and to volunteer, to share resources and knowledge. My greatest satisfaction was helping people set their goals and complete their life projects, more so than completing Financial Technology projects. I led million dollar technology implementation projects, I kept using the same skills I used on the golf course. After completing multiple high risk projects, I knew it was time to bet on myself. If I could work that hard for someone else, why not for myself?
When I joined the board member of the LPGA amateur golf association – NYC chapter, I used my theory to grow the game but there was more for me to do. Golf taught me to connect outside of my comfort zone and it wasn't just about learning the game. I decided it was time to share my secret to building authentic relationships and using my soft-skills.
"Relationships are another form of capital." -Wole Coaxum BE NYC 08.19.2020
ABOUT IN-18 LLC
IN-18 LLC (IN18) is a Strategic Planning and Professional Development company helping people reach their greatest potential and companies create equitable and inclusive work environments. IN-18 has been providing full-cycle training and development services for 20 years. Our focus is leadership development, strategic business consulting, and project management. Through executive and leadership coaching, team-building golf events, and professional development training, we teach high achievers how to leverage soft skills to be better leaders. 
At IN-18 we leverage golf as a tool to deepen the learning experience and to rebuild the interpersonal skills lost in the era of remote workplaces. It's not about knowing or learning golf, it's about addressing the needs of your people and experiencing something new together. We show our clients how to build cohesive teams, stronger culture, develop relationships, and networking through team-building, coaching, and leadership training. We work with executives in Fortune 500 companies, government agencies, and non-profit businesses build more diverse, equitable, and inclusive work environments. 
OUR SERVICES
TEAM BUILDING THROUGH GOLF
COACHING (EXECUTIVES, INDIVIDUALS, TEAMS, BUSINESS OWNERS)
CUSTOM TRAINING SOLUTIONS
GOLF OUTING DESIGN & PROJECT MANAGEMENT
STRATEGIC PLANNING
PAST SPEAKING & TRAINING ENGAGEMENTS
LIU RocNation Series: A moderated conversation with Bozoma Saint John, Netflix
WOMN: Golf for Career Advancement (www.womnllc.com)
LEADistics Life Reinvention Summit hosted by Dr. Kathryn Bingham
Guest on Sports Radio Talk show "To Be Honest" WHCR 90.3
Creatress Summit: Deals on the Golf Course (www.creatressco.com)
The Dream Center Harlem: Effective Communication, Business Finance I and II, Creating an Idea that Works
Long Island University: Diversity in Golf
Building Your Personal Trifecta hosted by Notedd
Felician University Black Careers Panel
Race and Ethnic Identities Panel hosted by Rutgers University
Tory Sport Flagship Store; Golf, Life & Business
HUE Tech Summit Speaker (www.huetechsummit.com)
Preparing to Lead hosted by Adaptive Growth Leadership and Rutgers
And more…